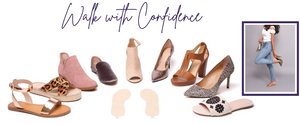 Thin Shoe Inserts
Replaceable ultra-thin, absorbent with a smooth sleek outline that sits discreetly in shoes.
They keep feet fresh, dry and clean.
Benefits
+ Absorbs sweat
+ Prevents sweat slippage
+ Paper-thin
+ Already sized to fit 
+ Adhesive all along the bottom
+ Easy removal leaving zero adhesive behind
Why we love Accents Inserts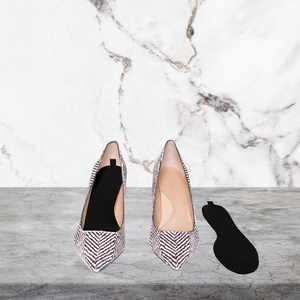 Easily Remove Dirt From Your Shoes
Sweat is absorbed from your feet and shoes, helping prevent foot odor (cleaner shoes & feet)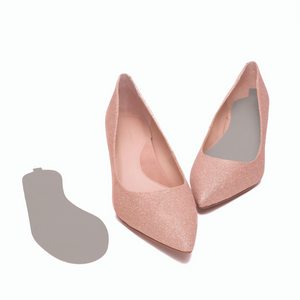 Already Sized For Your Convenience
No cutting necessary. Simply remove Accents from the package, remove backing and insert into your shoes for a custom fit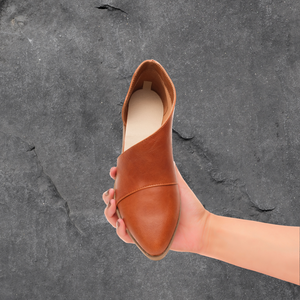 Adhesive Backing
Keeps the inserts in place without moving around or sliding when in use, but are still easy to adjust upon insertion and removal, yet don't leave behind any sticky residue behind in your shoes
"My favorite thing about using Accents are how much more comfortable they make my shoes. I walk a lot and whether I'm wearing flats, heels, or wedges they keep my feet from sliding around, which means even new shoes are less likely to give me blisters."
"Keeps my feet dry all day long!"
"I absolutely love using Accents Inserts. I have had sweaty feet all of my life causing me to go through shoes very quickly. The inserts are very thin and unnoticeable when wearing them. They are easy to use and keep my shoes dry and looking brand new!"
"I can honestly say that thanks to Accents, I'm no longer afraid to take my shoes off at a friend's house. They absorb the sweat from my feet & keep them dry, eliminating odor from perspiration. I've had to get rid of shoes in good condition, but have odor issues. I'm relieved to know I will no longer need to make that choice!"
"Can't live without these!"